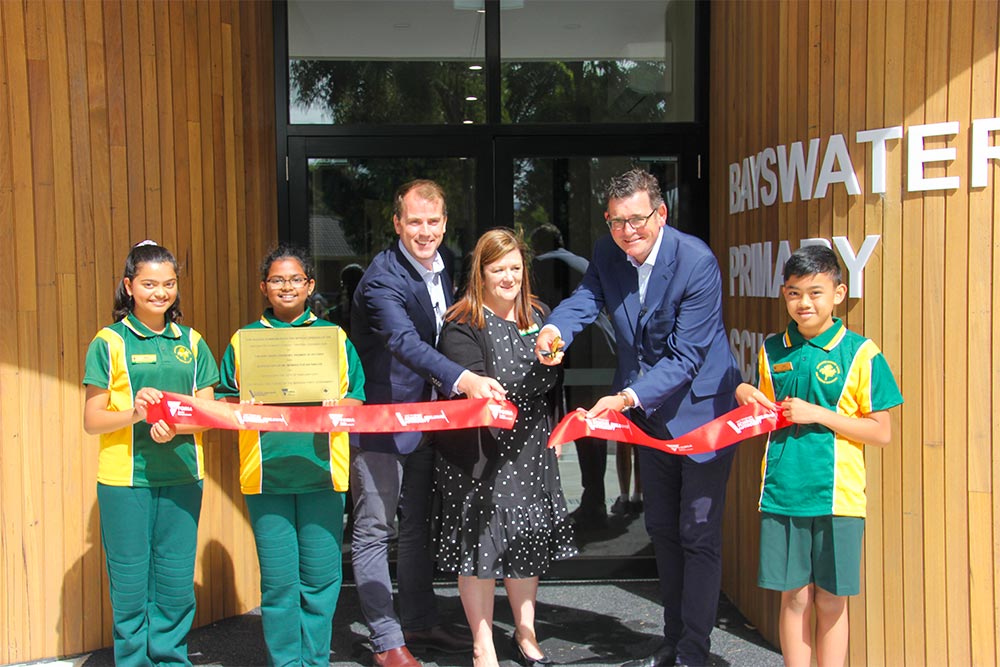 Bayswater Primary School new modular building
INVESTMENT:
$1.39 million

STAGE:
Delivered
We've delivered a brand new, state of the art learning space for Bayswater Primary School, to ensure students have the very best facilities they deserve to start their lifelong learning.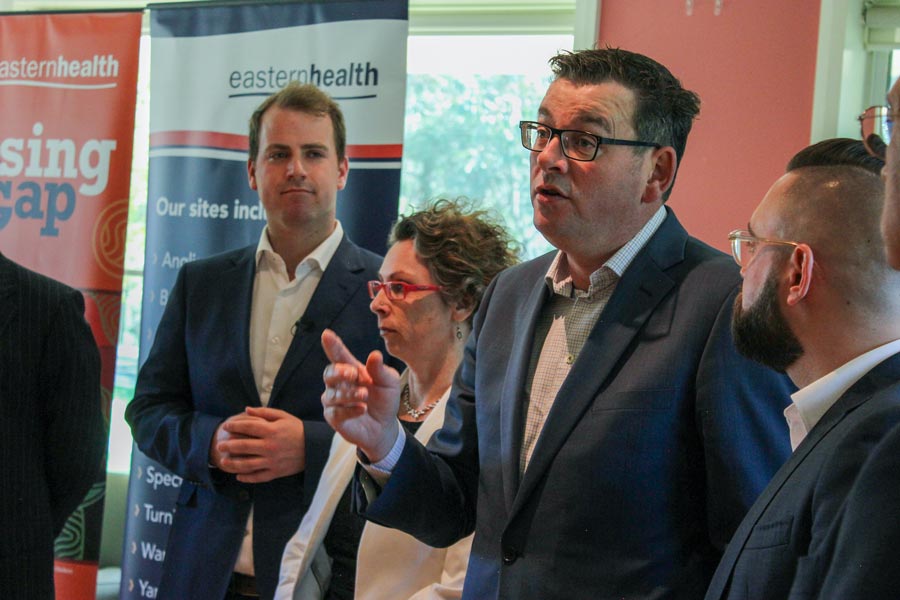 New aged care facility in Wantirna
INVESTMENT:
$81.6 million

STAGE:
Under construction
Delivering a new, 120-bed aged care facility in Wantirna so seniors who have spent their whole lives giving to our area can get the best care in the community they love.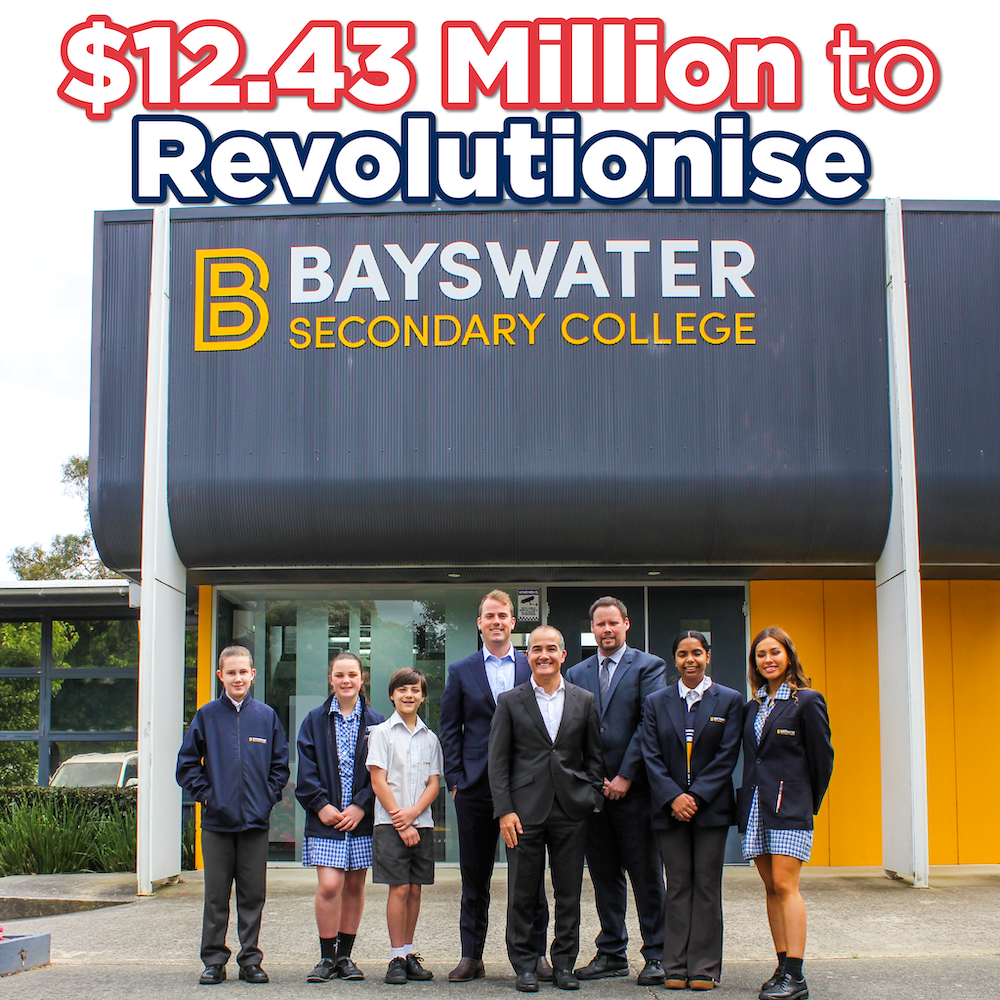 Bayswater Secondary
INVESTMENT:
$12.43 million

STAGE:
Planning Underway
We're rebuilding Bayswater Secondary brick by brick with this $12.43 million investment from the Andrews Government. It will upgrade and modernise the school, including the Main Classroom Wing, as part of the Bayswater Education Plan.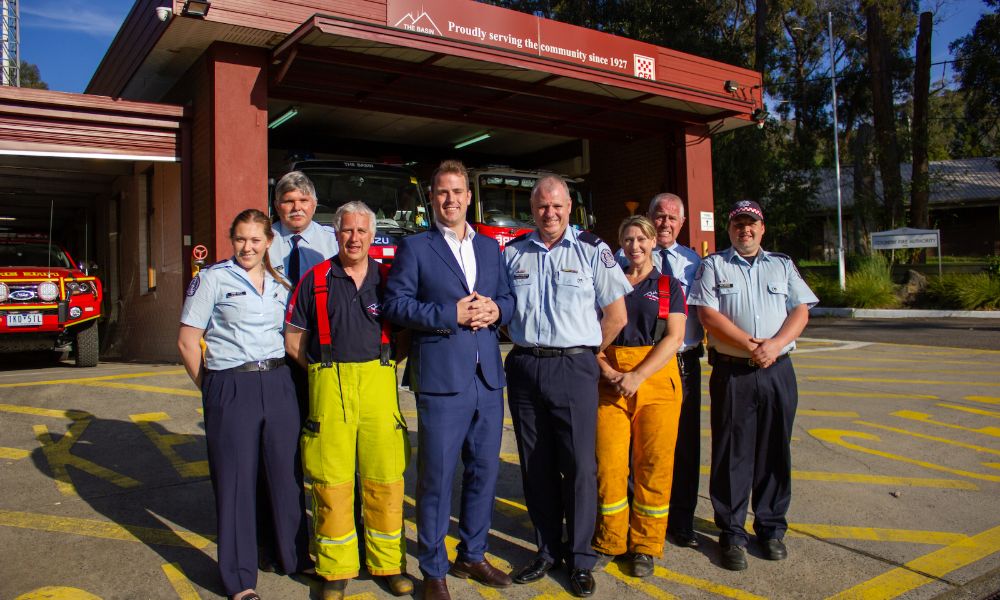 Brand new facilities for The Basin CFA brigade and Knox SES unit
INVESTMENT:
Over $10 million

STAGE:
Knox SES: Under construction

The Basin CFA: Final Planning Underway
Our emergency service volunteers step forward when we need them most – in any situation. So delivering two new buildings – for The Basin CFA brigade and for the Knox SES Unit – was the least we can do to say thank you. It'll mean quicker responses, appropriate facilities and a real sense of pride for the whole community.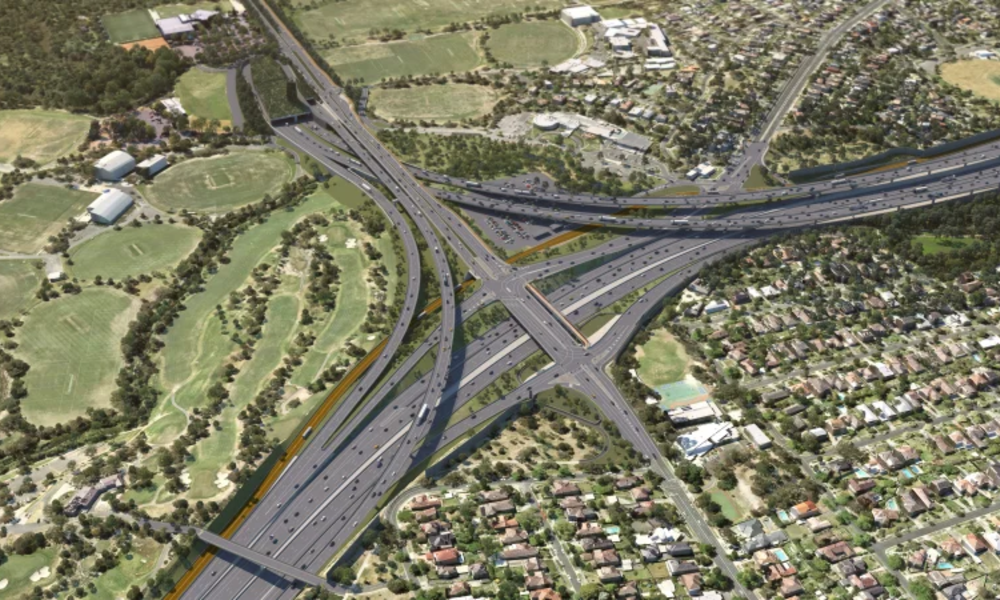 Building the North East Link, to get you to the city sooner
INVESTMENT:
$15.8 billion

STAGE:
Works Underway
It's the missing link in our freeway network that Melbourne has needed ever since we've had a Melway. And the Andrews Government is getting on with delivering it. It'll mean improved travel times to the city – up to 11 minutes – as well as faster travel speeds, to get you home sooner.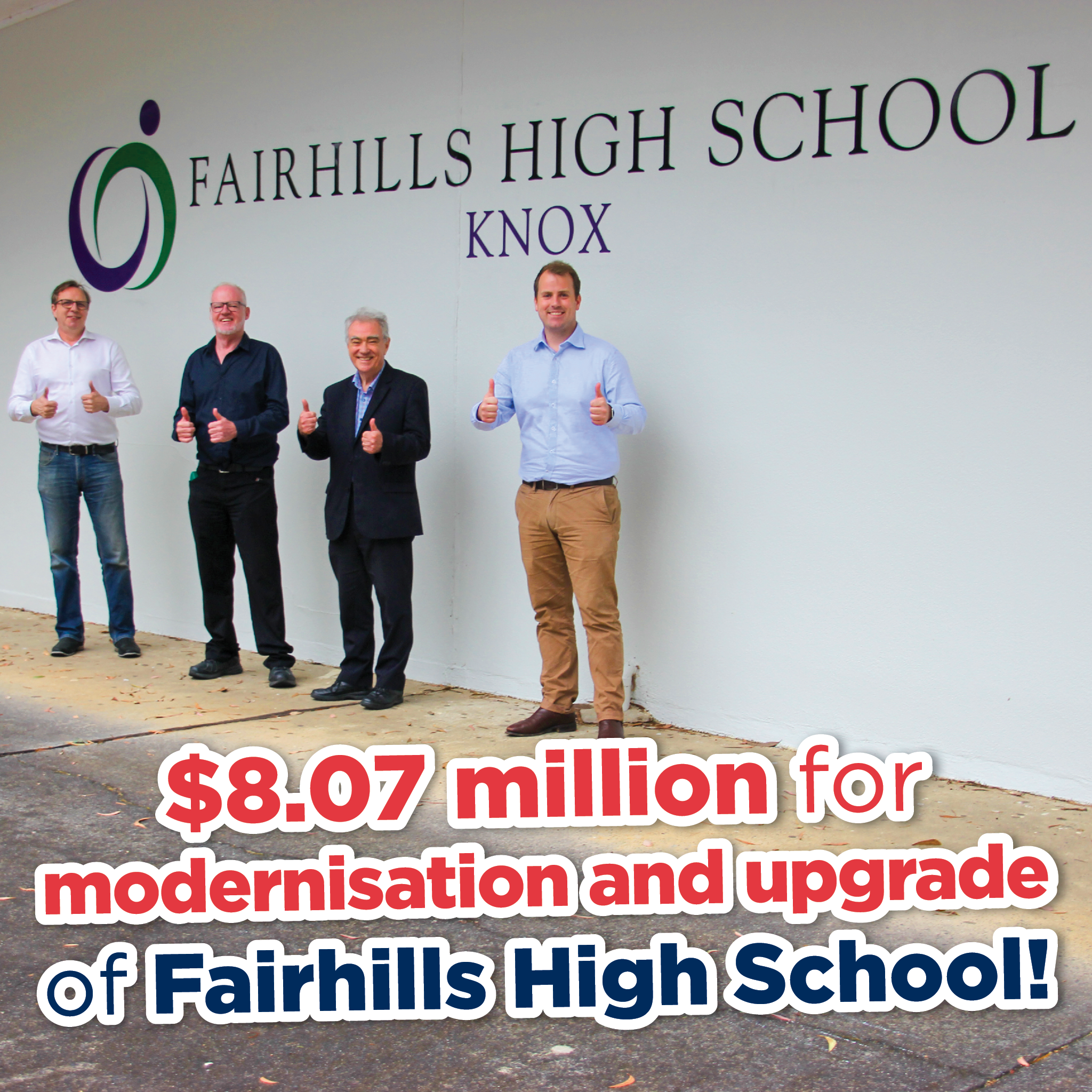 $8.07 million for modernisation and upgrade of Fairhills High School!
INVESTMENT:
$8.07 million


STAGE:
Planning Underway
We're delivering $8.07 million for modernisation and upgrade of Fairhills High School! It'll mean great upgrades, including to the Auditorium, and Science & Technology facilities.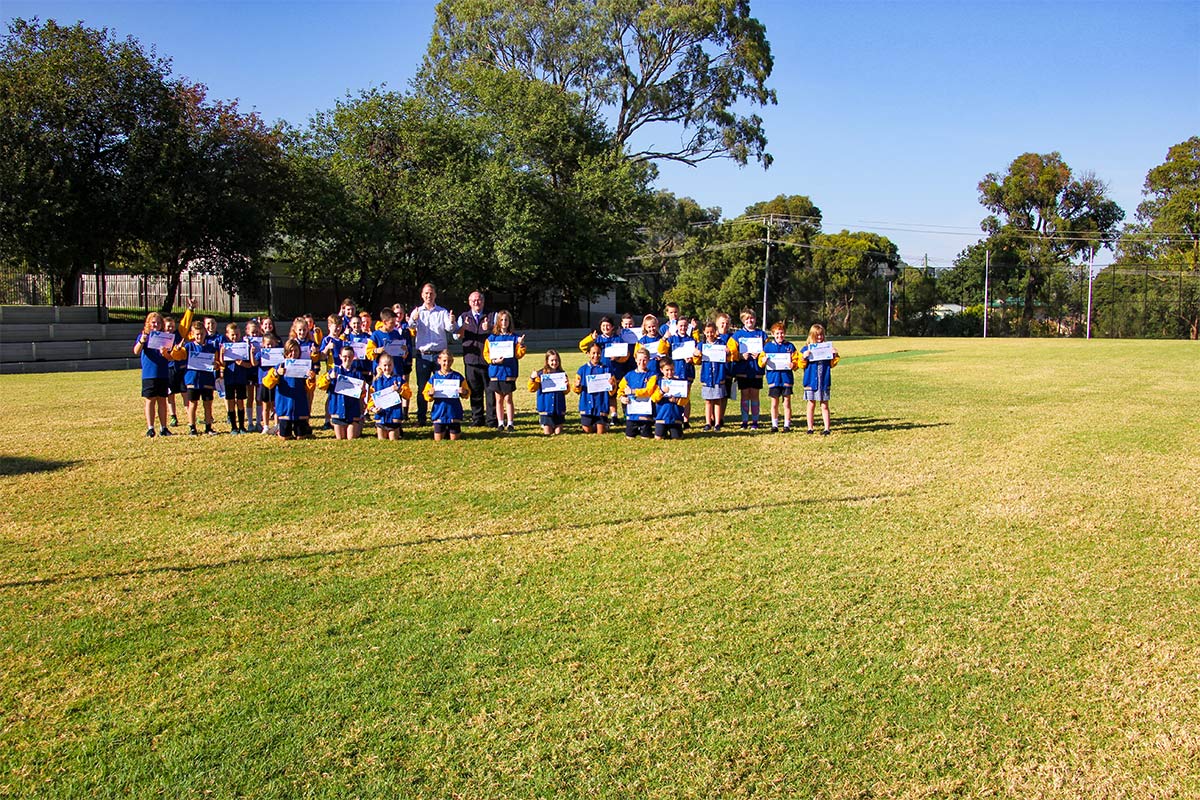 The Basin Primary School new oval, playground and carparks
INVESTMENT:
Nearly $2 million

STAGE:
Delivered
In a package of works being delivered, it'll see a brand new synthetic oval, new footpaths, a new carpark and an all-abilities playground delivered at The Basin PS. Giving local students the best in outdoor activity and play-based learning will be a real win for the community.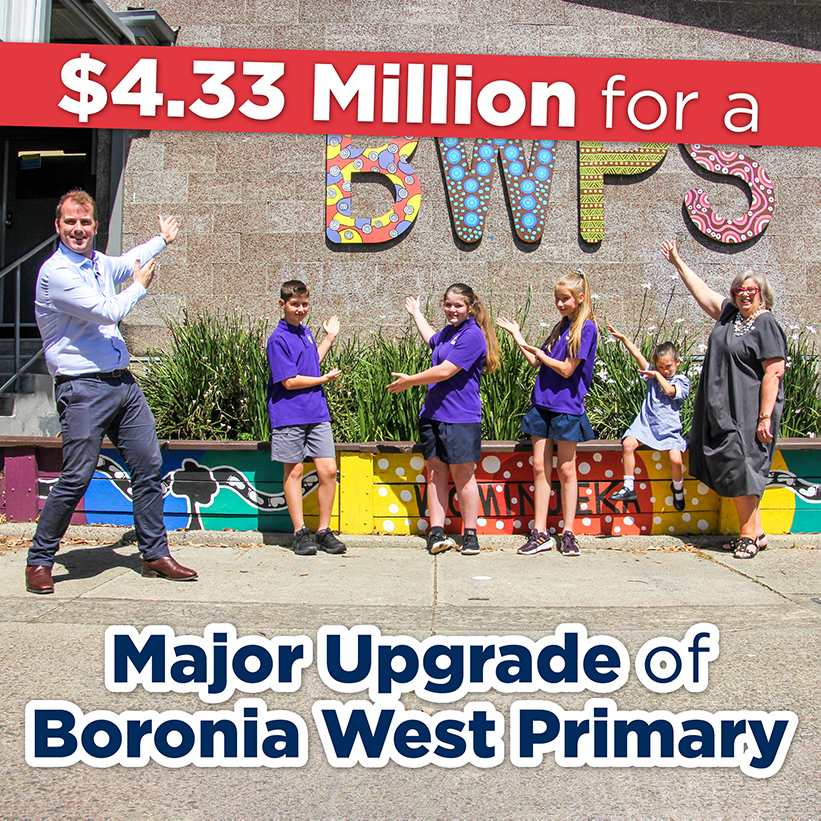 Major Upgrade of Boronia West Primary School
INVESTMENT:
$4.33 million

STAGE:
Planning Underday
To back in one of our amazing local schools, we're delivering a major upgrade to benefit every single student to get a first class education. This will include a major  refurbishment to Block C and to Block D.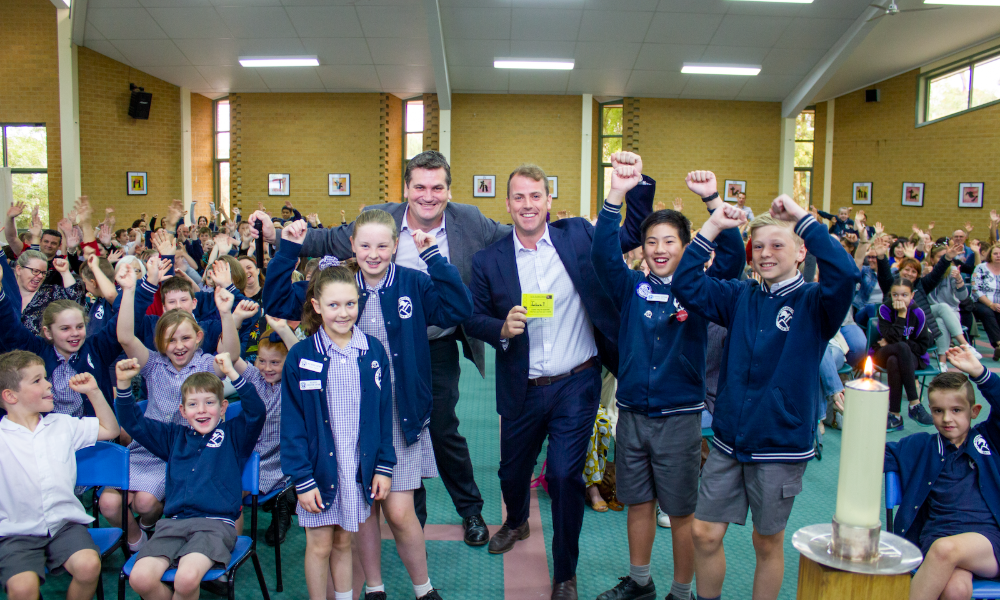 St. Bernadette's Primary School new senior building
INVESTMENT:
$1,650,000

STAGE:
Planning Underway
I was proud to deliver funding to build a brand new senior building at St. B's, up in The Basin. The school has ambitious plans to grow and I'm so pleased to see this become a reality.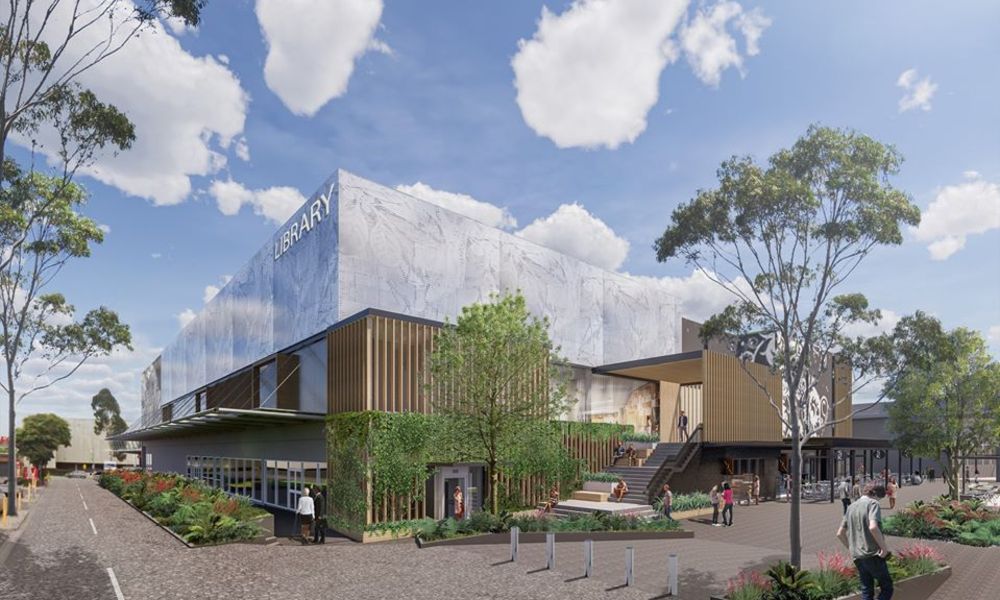 New Knox Library
INVESTMENT:
$450,000

STAGE:
Planning Underway
The Knox Central Library, in Knox City, has outgrown it's current premises, so I am proud to be working with Knox Council to ensure that a brand new one is delivered for locals to enjoy and continued to be loved for decades to come.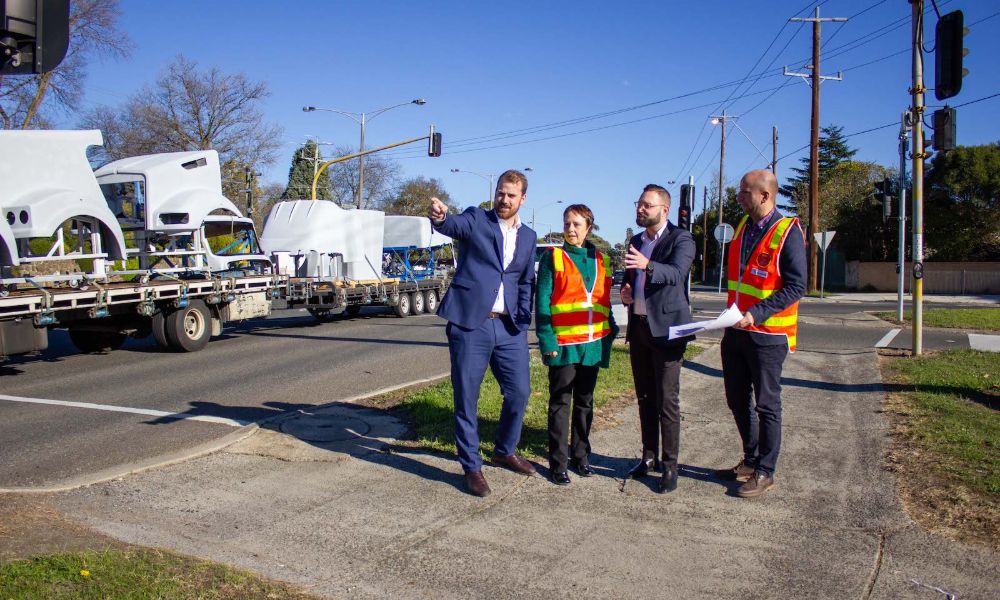 Upgrading Canterbury Road x Bedford Road intersection
INVESTMENT:
$1.6 million

STAGE:
Delivered
This dangerous and difficult to navigate intersection has been in need of an upgrade for years – it's a rural intersection in suburban Melbourne – and I've heard of many near-misses. I'm glad that this is being changed for the better making it safer for motorists, cyclists and pedestrians alike.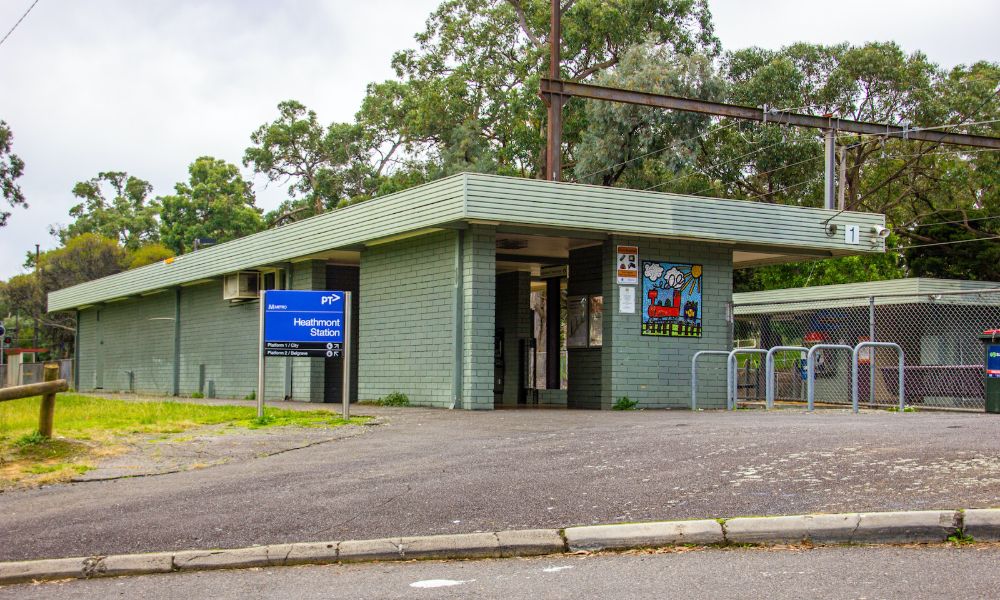 Heathmont Station Upgrade
INVESTMENT:
$1.7 million

STAGE:
Planning Underway
We all know how tired the Heathmont Railway Station is looking – and I heard you loud and clear. So I'm proud to have been able to secure $1.7 million to upgrade and refresh Heathmont Station, making it more amenable and safer for local commuters.

$2.5 million to bring Change to Boronia
INVESTMENT:
$2,500,000

STAGE:
Planning Underway
We're delivering around an extra $2 million to help revitalise Boronia and deliver community infrastructure. We've established a Revitalisation Board established successful campaign, and this builds on $620,000 already secured to revamp Lupton Way.

$5 Million to build the new Knox Regional Netball Centre
INVESTMENT:
$5,000,000

STAGE:
Construction Underway
This one is HUGE. The Andrews Government is committing $5,000,000 to deliver a new-state-of-the-art Knox Regional Netball Centre which helps to lock this project in, get it done and create local jobs!

Fixing up one of our
problem intersections at Alchester Village,
in Boronia!
INVESTMENT:
$7.7 million


STAGE:
Planning Underway
Delivering a major upgrade around the intersection at Alchester Village to improve safety for locals. I've secured funds to make sure this is upgraded to improve both safety and access for all locals.

$2.5 Million to upgrade and
modernise Heathmont College!
INVESTMENT:
$2.5 million


STAGE:
Planning Underway
We're delivering much needed modernisation and upgrade works at Heathmont College. This is on top of $5.5 million for a new gym, new library and new positive education centre!
And the following are a few other projects that are part of the Andrews Labor Governments Investment into the local area:
✅ $1,563,383 in the School's Maintenance Blitz at every one of the 13 Government schools
✅ Removed the Bayswater Level Crossings – and removing 75 others around Melbourne, to get you home safer and sooner
✅ Delivering mental health practitioners to every local secondary school
✅ Delivered $178,000 for a brand new, all abilities inclusive play space at Bayswater West Primary School
✅ Delivering a new and expanded State Basketball Centre with $83 million secured
✅ Delivered over $179,362 to back in our ripper local clubs, including the Boronia Hawks, St. Andrews Cricket Club, Melbourne East Netball Association, Eastern Raptors Rugby League Club, Bayswater Junior Footy Club, 2nd/3rd Bayswater Scouts, The Basin Footy Club, Bayswater Strikers FC and Bayswater Park Cricket Club to name a few
✅ $89,000 for brand new, state of the art cricket nets at Miller Park.
✅ $285,000 across four years for Boronia West Primary School to support more outside hours school care.
✅ $5.5 million for a new state of the art competition grade gym and positive education centre at Heathmont College
✅ Delivered the Mental Health Royal Commission and committed to adopting all 65 recommendations to fix our broken system
✅ 300,000 is on the way to deliver a new (and overdue) female-friendly modular pavilion and an upgrade to the existing pavilion for the grassroots clubs playing out at Marie Wallace Park reserve in Baysie
✅ $4.5 million to accelerate planning and design work at the Angliss Hospital to make way for a massive expansion for healthcare locally
✅ $44,000 to deliver major upgrades to the Shree Swaminarayan Temple in Boronia to support our local Indian and proud multicultural community
✅ Putting over 700,000 solar panels and batteries on roofs and hundreds already locally
✅ Over $700,000 in multicultural grants to local community groups.
✅ 3135 extra police to help keep us safe
✅ Secured $464,000 to expand a crucial family violence early intervention service for women and children to the Knox Local Government Area.
✅ Providing a one-off $250 payment towards your energy bill for eligible households
✅ $1.32 million for Boronia Heights Primary School to build new ovals
✅ $125,000 for new competition grade lights for Milpera Reserve
✅ A brand new, state of the art, female friendly pavilion officially opened at Colchester Reserve
✅ $130,000 for Ferntree Gully North Primary School in Planned Maintenance Funding, for essential upgrades in and around the school.
✅ Delivering Free Kinder for families in 2021
✅ Over $500,000 for new toilets at Marlborough Primary and Bayswater West Primary Schools
✅ $890,070 in Inclusive Schools and Equipment Funding and Planned Maintenance Funding across local schools
✅ Tens of thousands of enrolments in Free Priority TAFE Courses
✅ Rolling out the Container Deposit Scheme and the biggest reform to our recycling industry in a generation to help protect our environment
✅ Over $333,000 extra locally to help support the prevention of family violence in our community
✅ $1.56 million to upgrade and refurbish Our Lady of Lourdes Primary School in Bayswater.
✅ Almost $65,000 in community safety grants including new lights for better safety at Marie Wallace Reserve in Bayswater
✅ $155,000 to deliver a brand new, state of the art synthetic green for Heathmont Bowls Club
✅ Delivering the Metro Tunnel and the Suburban Rail Loop to get you home sooner
✅ Over 80,000 free breakfasts served in Bayswater schools as a part of the Breakfast Club program
✅ Over $1 billion of investment to prepare for the roll out of Universal Three Year Old Kinder
✅ Completion of the daylighting of Blind Creek at Fair Park
✅ $250,000 in funding from the Andrews Government to deliver a redevelopment of the train park In Bayswater that kids through to grandparents can love for many more years to come!
✅ Close to $200,000 in grants to local businesses
✅ $100,000 to upgrade the Bayswater 1st Scout Hall to help ensure our local scouting community can continue to thrive, support local and continue to be strong part of our community
✅ Thousands of well paying, good jobs for local tradies through the Big Build infrastructure pipeline
… And much, much more!